Hi Friends, Good Morning 🙏. With the fear of Novel Corona Virus Disease 2019 (COVID-19), We have decided to cancel all schedules. With the spare time, I have decided to come with a post.
So, let's start without wasting time. Today's my post is for bloggers & those business which depends on websites. Friends as we all know that we should take backup frequently to prevent data loss. There are several reasons which might be the cause of your website down. This is the situation where you need to restore the backup to keep running the website. Few are given below:-
1. Protection Against Hackers: There is always a possibility for your website is hijacked by attackers. In this situation, backup works as a pain killer for you. If you have a recent backup then you can come out from similar problems easily.
2. Protect Against Human Errors: Sometimes while updating there is also the risk to data get deleted by mistake. So, before updating you need to take backup to avoid any data lose.
3. Resolve Malware Infection: While development or adding new features, we use codes from unknown sources or with the CMS use plugins, which might be dangerous. Enclosed codes may be malicious and the result will be your website become slow or it may down. There is a 100's of problem which can be resolved by website backup.
Today I am going to tell the simplest way to take full website backup & restore, which works for almost all programming languages, Control Panels & CMS
How to take Website Backup Simple Steps?
Step 1: Log in to your hosting Control Panel. For CPanel, you can visit www.yourdomain.com/cpanel, Direct Admin: yourdomain.com:222, For Cyber Panel: yourdomain.com:8080. If you are using any other control panel then you can get the login credentials from your hosting provider or you can also Google it. Check the Best Hosting Plans with 24/7 Free telephonic support I am sharing screenshots with Direct Admin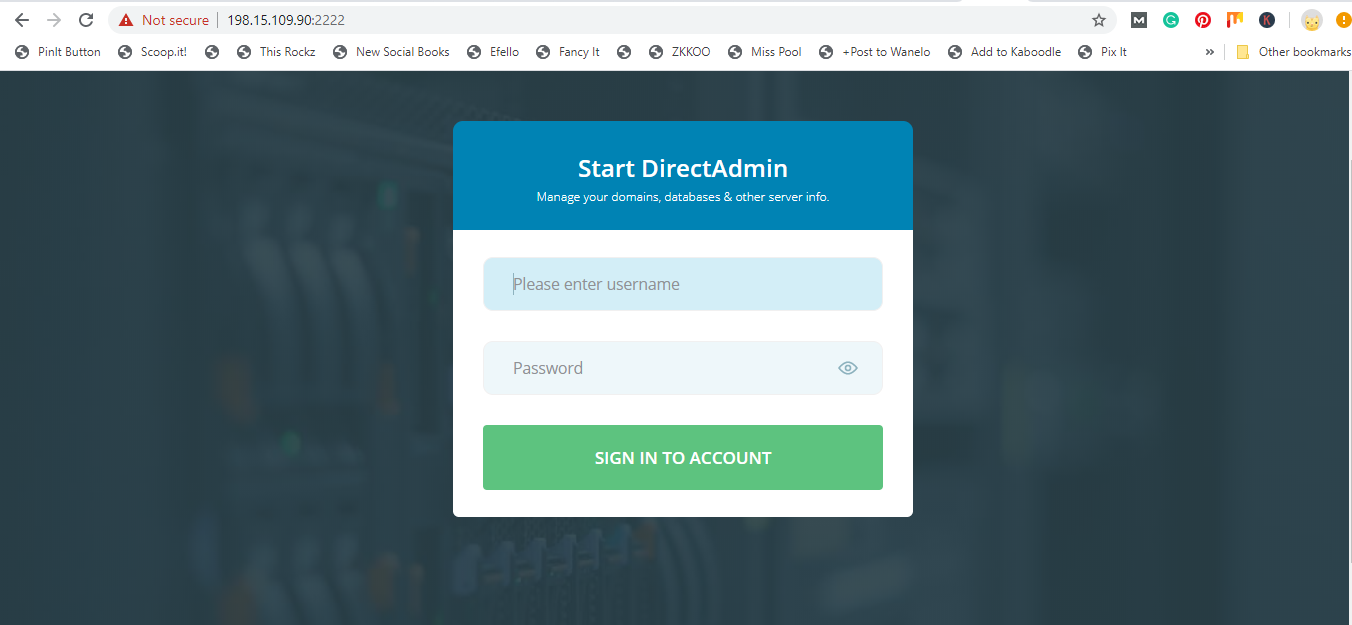 Step 2: Go to the File Manager & Open It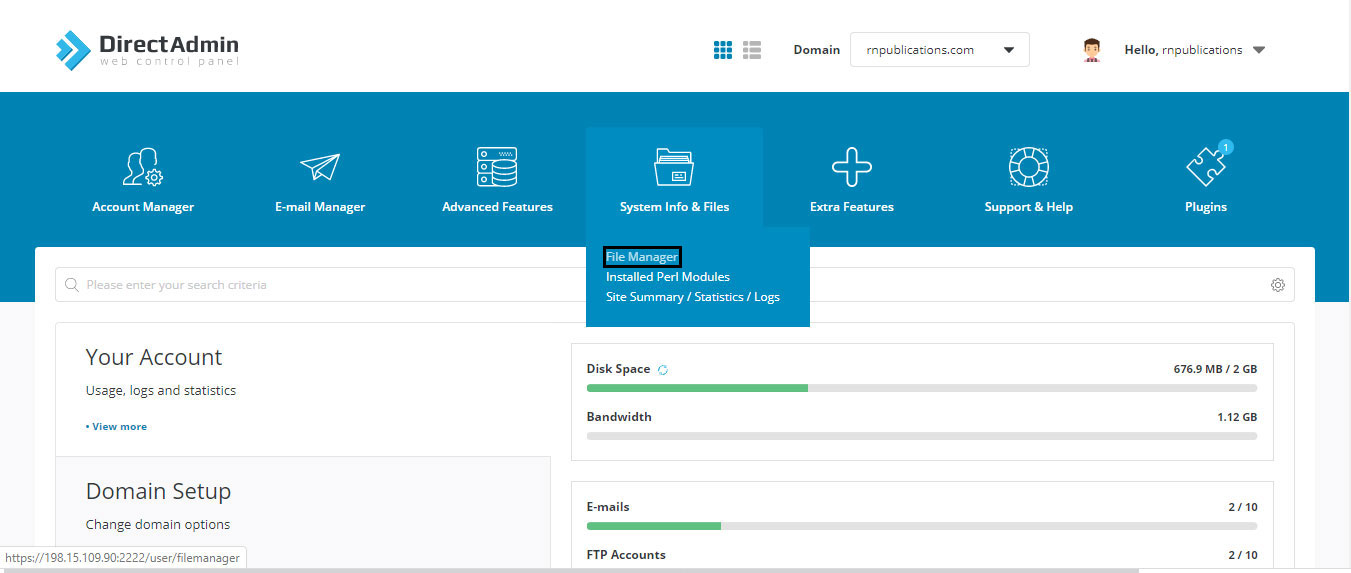 Step 3: Go to the public_html folder then put the cursor on the file/folder name (in some control panels you need to Right-Click or select the CheckBox) and then Compress & download option will be enabled. Click on that. After that, it will be compressed & get downloaded. Procedure time will depend on the size of your website, Server speed and your Internet speed.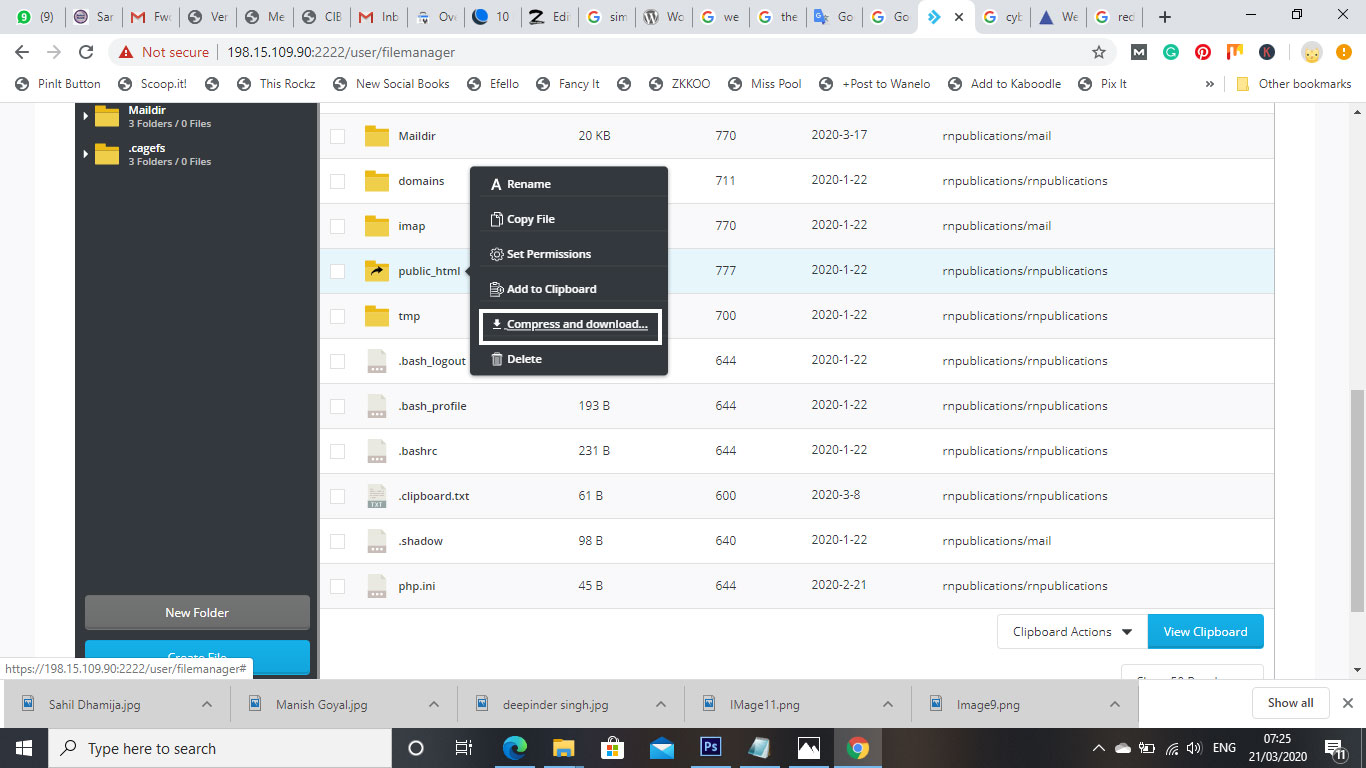 If the backup file size is more then 2 GB we recommend you download with FTP using Filezilla Client (which we will cover in our next post) or any other FTP Client of your choice. The backup procedure is completed for static websites, But if your website is dynamic or developed with CMS like WordPress, Drupal, Jumla, etc then you need to also take database backup.
Step 4: Log in to the PhpMyAdmin. You will get this option on the dashboard or in menu in most of control panels with CyberPanel you need to find it under Account Manager
Step 5: Select the Database & then Click to Export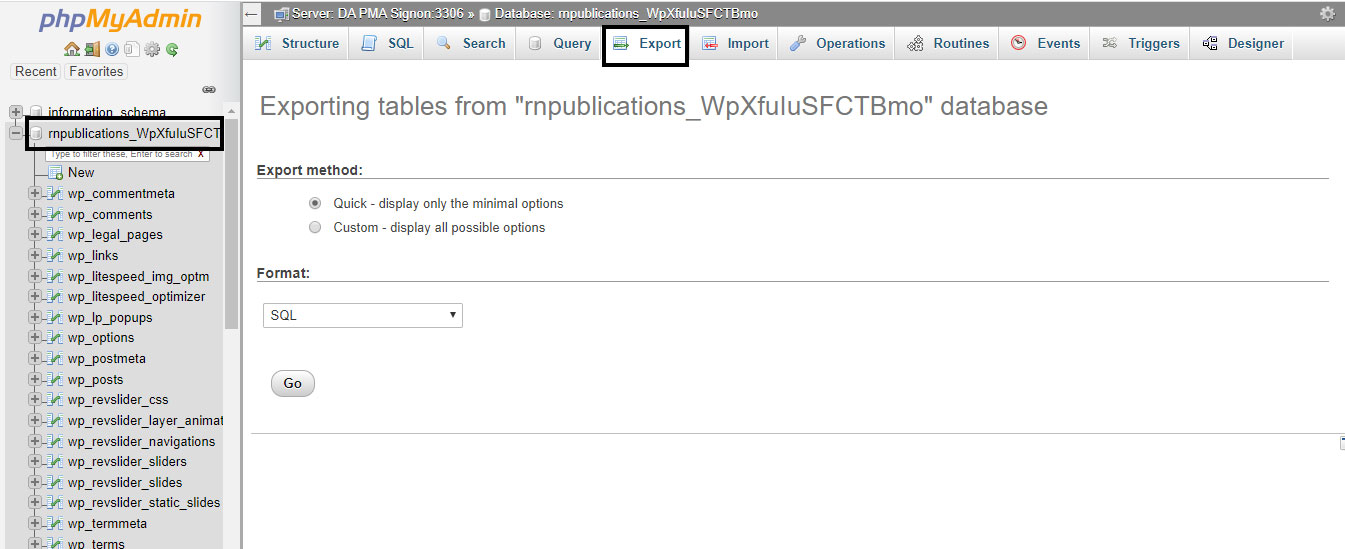 Step 6: Select the Quick in the Export Method if not selected & then click to Go. You can also select custom if you don't want to download a full database then you can select specific tables. Or you can select export file type as CSV, JSDN, etc. Your database file will be downloaded. We suggest you download the database in SQL format. It's easy to restore
In the next post, we will learn how to restore the backup.
If you like my work so please like & share it. Thank you for your support.